12 LIVE: Introduction
Ma/Mi/J/V/L/S 1:45–2:45pm desde {{firstDateM}/{{firstDateD}} (hora del Este de EE. UU.)
El curso de LIVE tiene un total de 20 horas de formación de video en vivo (~20/hora), más 1 año de acceso a los videos pregrabados del curso del Prof. Loh.
We've carefully designed our courses to maximize engagement. Each of our LIVE classrooms has at least one staff member for every 13 students. The typical class size is around 30 students.
* The official meeting time for this course is 9:45am in New York.
Pruebas de diagnóstico:
Calendario
Las clases se darán en las fechas resaltadas. Haz clic en cualquier fecha para ver los temas del día.
Clave de color:
Analiza el examen asignado como tarea
Plan de estudios
Los 20 encuentros del curso se dividen en 16 lecciones (llamadas Día 1 hasta Día 16) y 4 horas para analizar los exámenes de tarea. Cada encuentro para analizar un examen es luego de 4 lecciones.
Geometry: areas of plane figures; congruent triangles; Pythagorean Theorem
Algebra; Geometry; Number Theory: area and volume of 3-D solids; prime numbers; prime factorization; systems of equations; transforming equations; square roots
Combinatorics: permutations; exclusion; complementary counting
Probability: counting; permutations; symmetry
Logic; Algebra; Statistics: equations in one variable; arithmetic series; the substitution method; average; word problems
Geometry: volume; similar figures; ratio and proportion; proportional lengths
Number Theory: least common multiple; prime numbers; unique factorization
Combinatorics: combinations; binomial coefficient identities; the multiplication principle
Algebra: rate-time-distance problems; problem-solving using diagrams
Geometry: circumference of a circle; irrational numbers; the distributive property; using equations to solve problems
Probability: percents with applications; decimals; conditional probability; sets; total probability; equations in one variable
Number Theory: word problems; parity; number of factors; prime factorization
Geometry: angles of a polygon; sum of angles of a polygon; properties of parallel lines; interior and exterior angles;
Algebra: reciprocals; sequences and series; factoring integers; least common denominator
Combinatorics: counting; permutations; problem-solving using diagrams; linear recurrence relations; Fibonacci sequences
Number Theory: Integers modulo m; square numbers; number sense techniques; variables
Co-Estrellas
National MATHCOUNTS competitor for Texas • USAJMO Honorable Mention • Captain of Science Bowl team
Haz clic para más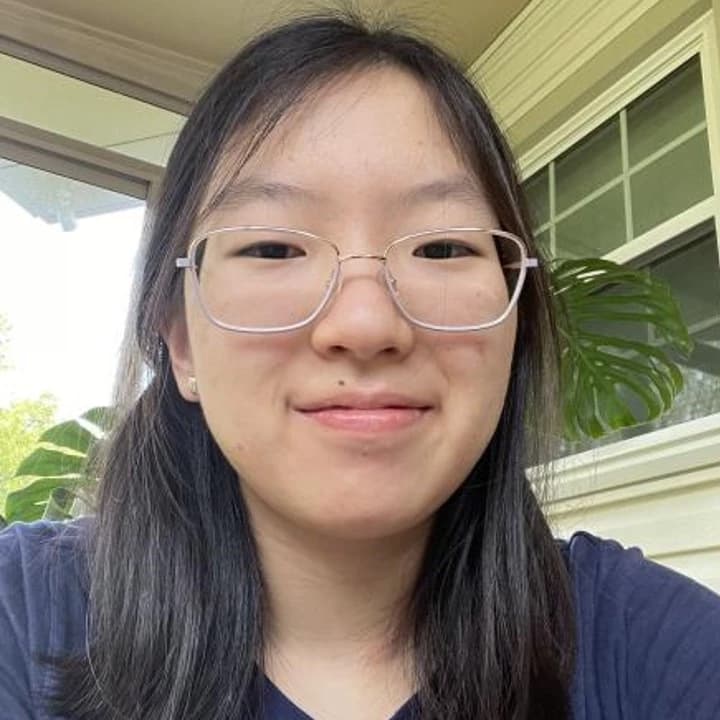 Placed 2nd in Illinois State MATHCOUNTS Countdown Round • MPFG invitee • USESO camper, enjoys kayaking, playing viola, making videos
Haz clic para más
Poliza De Reembolso
Las solicitudes de reembolso no se aceptaran despues de la segunda sesion del estudiante de LIVE; Cantidad revuelta: 75% reembolso en el metodo original de pago o 100% reembolso en creditos para cursos.